The Motorsport Capri had the stock factory 5.0 L (302 CU) engines. 2 different 5.0 L were available.  Both engine options came with the factory suspension.

The 5 Speed cars came with a Motorcraft 4 barrel carburator (last year for a carburated V8) that produced 210 horsepower rated at 4400 RPM with torque being 270 @ 3200.  The rear axle was the factory 7.5 with the rear gear ratio at 2:73

 The automatic overdrive cars came with a carburated fuel injection (CFI) 5.0 L that produced 180 horsepower @ 4200 RPM and torque rating at 260 @ 2600 RPM. The rear axle was also a 7.5 but came with a 3:27 rear gear.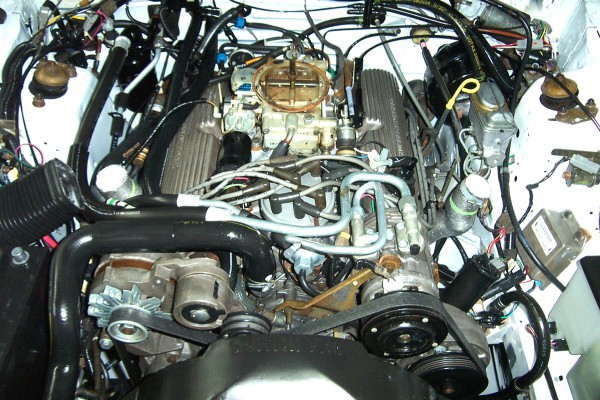 INTERIOR
 All cars received the basic sport interior that came in the Mercury Capri RS & Mustang GT in 1985 & 86.  Color was either Charcol Grey or Canyon Red​​


 The Motorsport Capri was based on the Capri RS/5.0L body. They were painted in the factory Oxford White(9L) or Silver Metallic(1E). Secondary color was the flat grey trim and lower body(XP). It came with the factory 15x7 aluminum 10 hole wheels with the "Cat Head" center caps and Goodyear 225/60/15 Gatorback tires installed. All factory emblems came on the car.
 What made the Motorsport Capri so unique was the extensive decal package & the ASC McLaren body componants.  All cars received the basic decal package & ASC McLaren items
The ASC McLaren items consisted of:

​

Side Skirts (L & R)

Rear Valance

​


Headlight Covers

Tail Light Covers

​

​

Rear Hatch Wing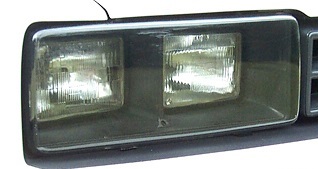 The Graphix Concepts Decal Kit consisted of:


​

Mercury Capri windshield band (White)

Ford Motorsport Lincoln-Mercury airdam decal (White. R & L)

Hood strobe stripes (Red)

Mercury Motorsport hood copy (Black)
Grand Prix IV door decal (Red. R & L)
Capri hatch lettering (Red)
Upper bumper stripe (Red)
​
Grand Prix IV bumper decal
Quarter/Door strobe stripes (Red L & R)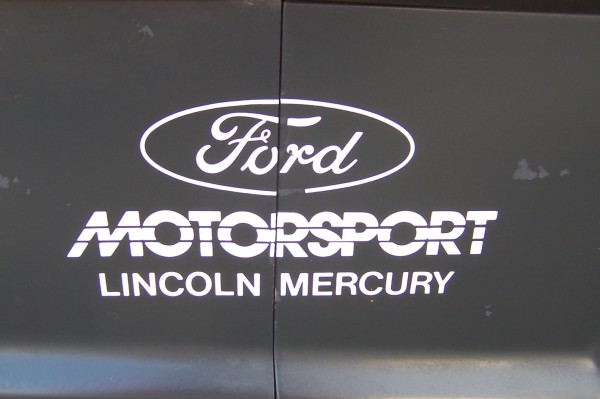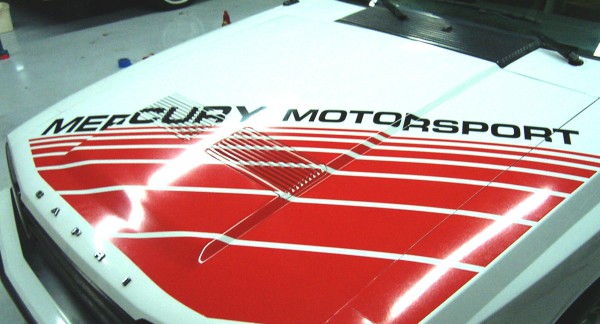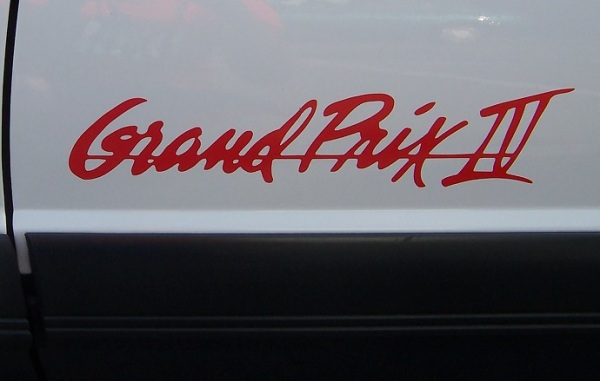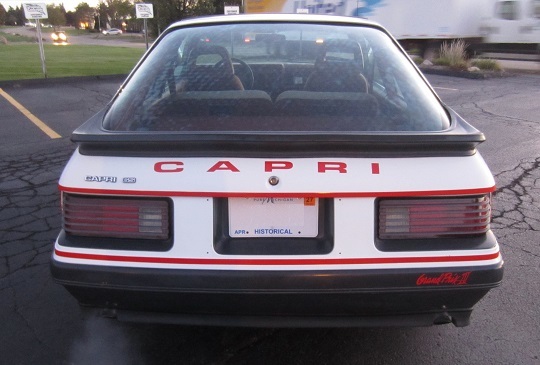 TRACK CAR EXTRA'S
 In addition to the light bars & radios, the track cars received additional decals not found on the replica's. 
​

A Bendix Brakes Trans Am Race Series decal was applied to all 4 track cars lower doors. 
​

On the front bumper was a white Motorcraft decal & the lower airdam featured a silver/blue SCCA decal.

The 2 Motorcity 100 cars also had the race logo cut out or overlay in the red quarter panel decal.

Cibie decals were added to the quarter windows.
All 4 cars that hit the track had Official Pace Car or Official Safety Car decals in black on both doors